THE TEAM GET TO KNOW JUST SOME OF THE AWESOMENESS THAT IS BUSY DITCH
Wayne rejoined Busy Ditch in 2001 after living in Tampa, FL for six years. He purchased Busy Ditch from his father George in March of 2005.
Wayne graduated Towson University in 1993 with a BA in Economics and continued with his education at the University of Tampa where he earned an MBA in finance, graduating with honors in 2001.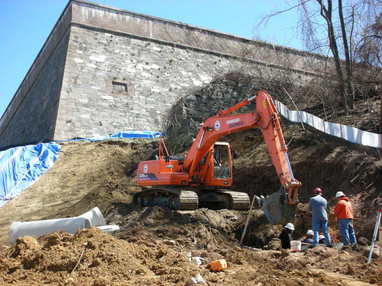 Wayne formerly served as President of ASA Metro Washington and also as a board member for ABC Metro Washington. He is currently the President of Busy Ditch Inc.
Wayne's duties at Busy Ditch include managing employees, dealing with customers, reading and negotiating contracts, tracking job costs and more!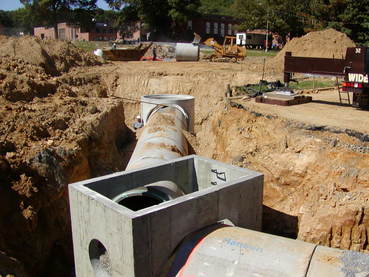 JOHN PRESSEL CET CPE
VICE PRESIDENT
John attended Montgomery College and University of Maryland and has degrees in Civil Engineering Technology and Construction Management.
John is a certified Engineering Technologist certified by NICET, a division of The National Society of
Professional Engineers and a Certified Professional Estimator certified by the American Society of Professional Estimators. John has been in the underground utility construction industry for over 41 years and has been estimating for over 35 years. He has extensive experience in water, sewer, storm drain and stormwater management systems. John has worked at Busy Ditch Inc for 31 years.​
CHRIS DEGRANGE
SUPERINTENDENT
Chris has over 22 years experience in the construction industry with area of expertise that include installation of heavy underground utilities, quality control, safety and risk management. He is experienced in all phases of construction from preliminary construction steps to project close-out. He has extensive experience managing projects with large workforces on NASA, NAVFAC, MWAA, WSSC, DC WATER, MDOT and various local municipality contracts.